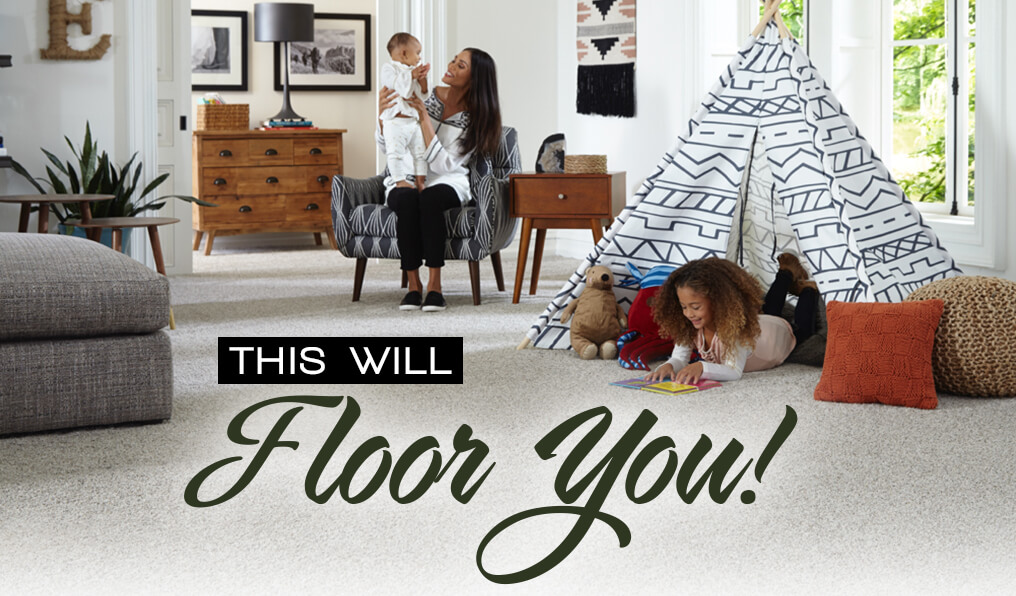 This Will Floor You!
With so many beautiful flooring options to pick from these days, how do you know what the best option is for each area of your home? What will withstand the test of time when it comes to your family actually living in your home? Each room in your home – from steamy bathrooms to high-traffic family rooms – comes with its own challenges, leaving the perfect flooring material for one space but less ideal in another.
Let's talk about a couple of things to consider:
Cozy & Comfortable: When it comes to the rooms you get comfy in, like your living room, family room and bedrooms, it's hard to beat the warm, cozy feel of carpet. Carpet offers a soft, quiet comfort in endless color and style options. Carpet creates a warm surface for your toes to hit in the morning, as well as a soft surface for kids and pets to play on. And you don't have to worry about stains – Mohawk SmartStrand Forever Clean offers unbeatable spill protection, permanent stain resistance and long-lasting durability – the perfect flooring for busy households. And with SmartStrand Forever Clean, spills won't absorb into the fiber, AND it comes with a warranty that covers ALL pets, ALL the time!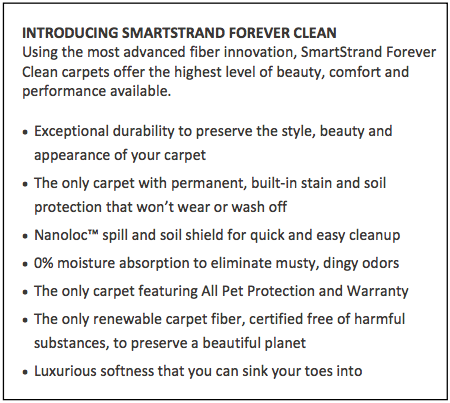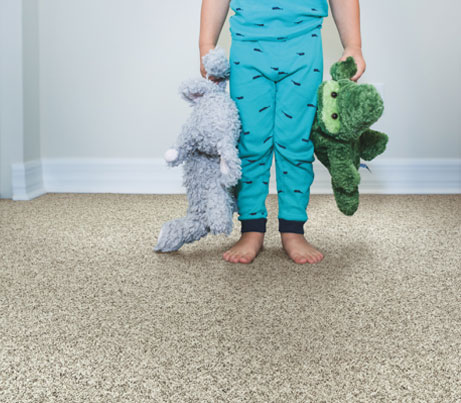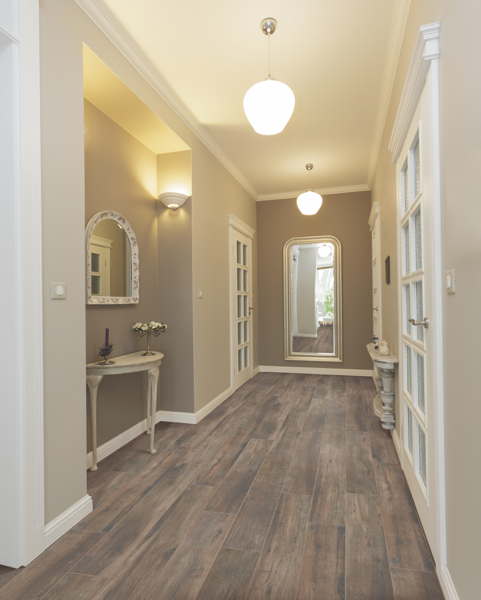 High Traffic Areas: Heavy traffic areas require a tough, durable flooring that will handle the wear and tear of high traffic and still look good for several years, because nobody wants to replace their flooring in a hallway or kitchen every couple of years. Some excellent options for these areas are ceramic tile, laminate, wood or luxury vinyl planks. If you haven't looked at flooring lately, you'll be pleasantly surprised at some of the beautiful options – even tile or vinyl planks that have the look of real wood!
The Look: No longer do you have to choose between form and function. With advances in printing technology, manufacturers are able to create luxury vinyl flooring that looks just like reclaimed barnwood and tile that will pass for marble. Unlike the faux flooring of the past, today's products eliminate repetition of pattern and also incorporate texture, for a look that's even more real.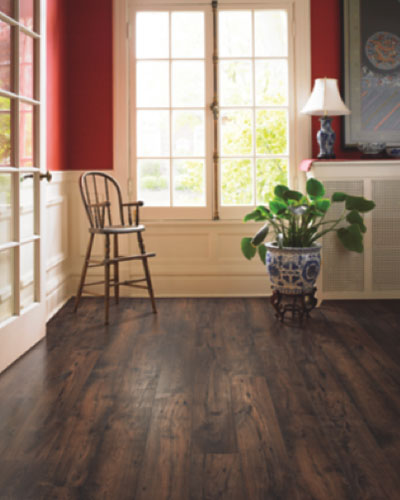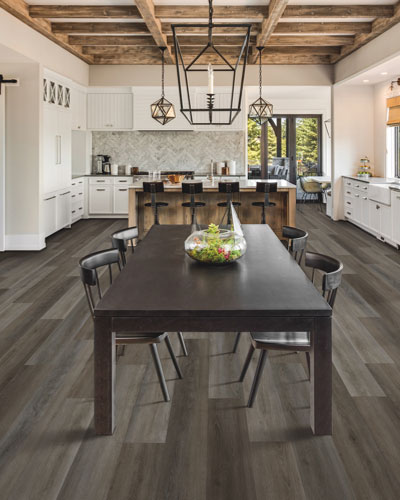 Come in and visit with our flooring experts about what product will serve you best in each room of your home. Our designers are also here to help you pick the look that best fits your style – whether you're replacing flooring in one room or building a new home.
REMEMBER we offer FREE MEASURES & ESTIMATES – PLUS our installers are the BEST!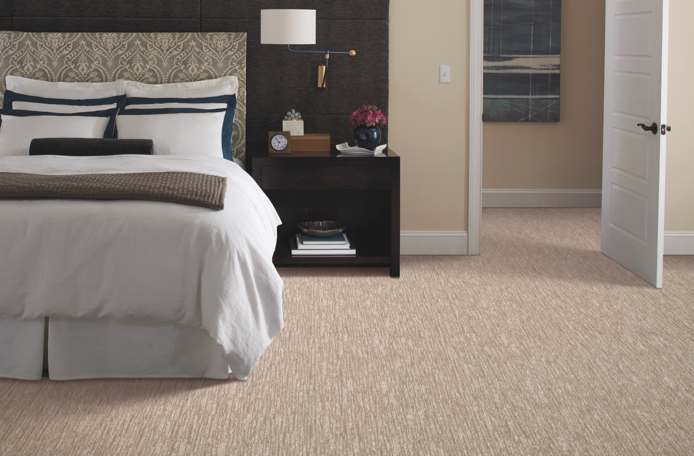 [/vc_column][/vc_row]