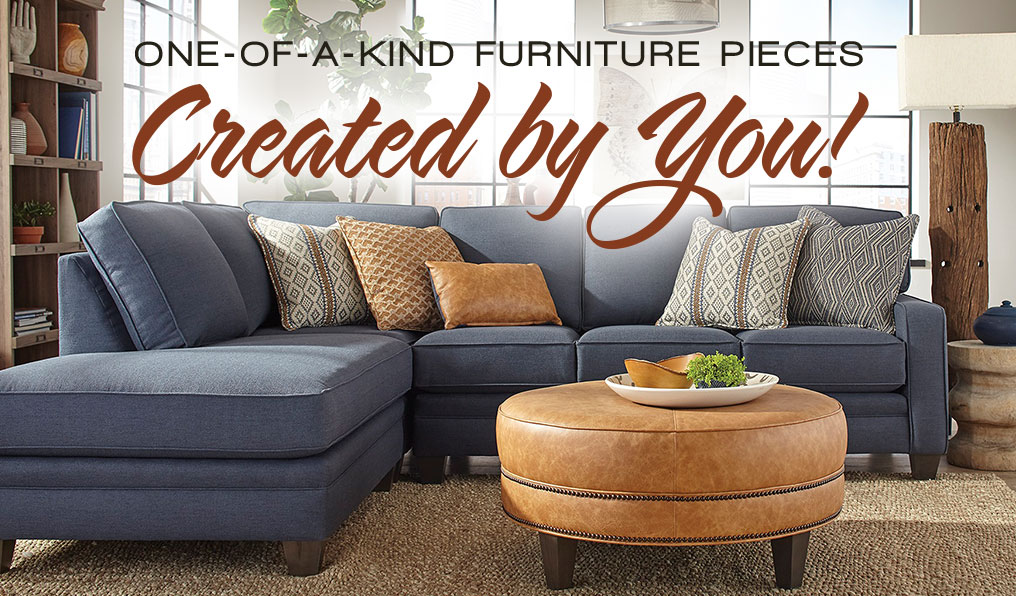 One-Of-A Kind Furniture Pieces – Created By YOU!
Each home is unique…..in floorplan, layout, furnishings, etc.  So make your furniture unique –perfect for YOUR lifestyle and home.
 
Did you know you can "build" your own furniture?  Our designers can help you design (for free) exactly the right piece for your room, style, and lifestyle.  Let's get started!
 
First step:  pick out the piece(s) you want to customize.  There are many different pieces you can choose – we'll help you find the best fit for your home and room layout.  Here's an example: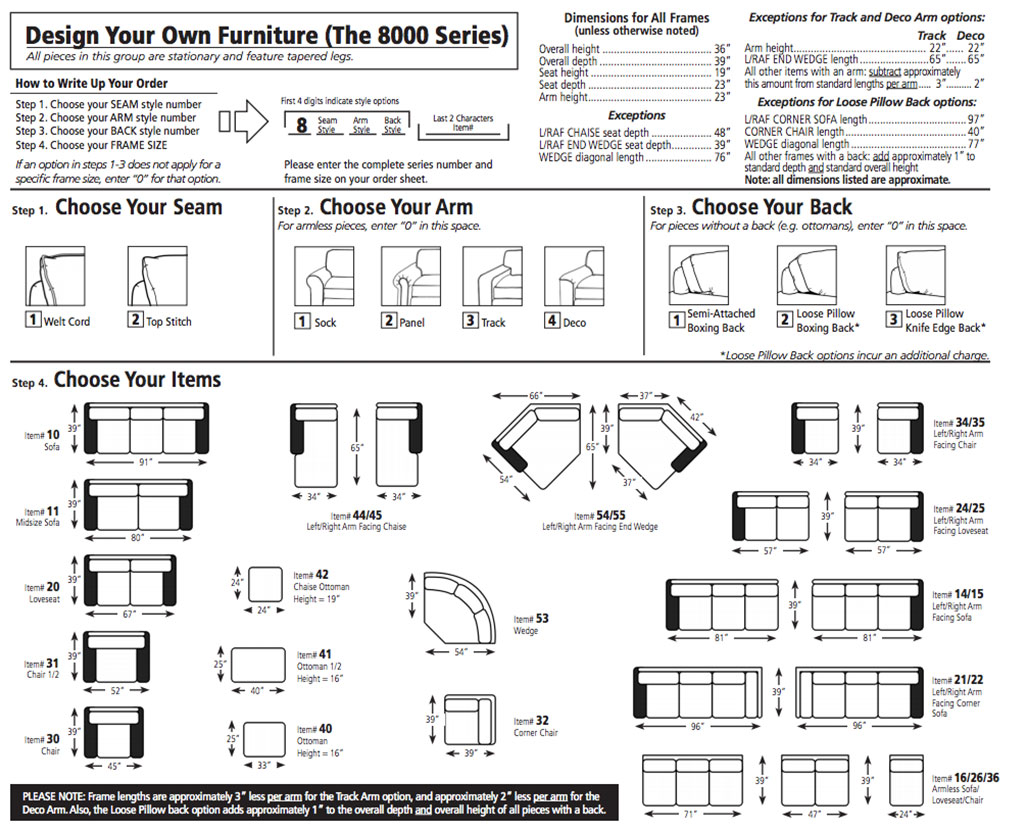 Next, you can choose from an unbelievable number of fabrics and leathers (literally thousands!). Get a really custom look by mixing fabrics on a piece. A beautiful chair becomes a statement piece with coordinating fabric on the back and sides; or, add some drama with contrast welt. Don't let the huge wall of options stress you out—our designers are here to narrow down the options by getting to know you and your style.  It will be fun—really!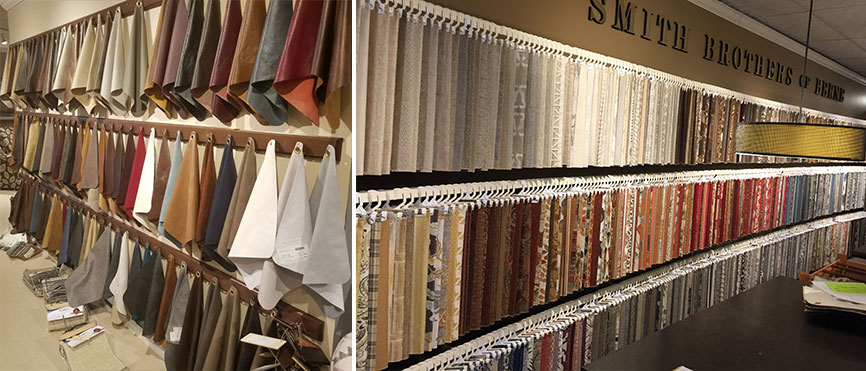 Then, choose the arm style, back style, fabric (or combination of fabrics), and more. We all have preferences—so why not get exactly what you want?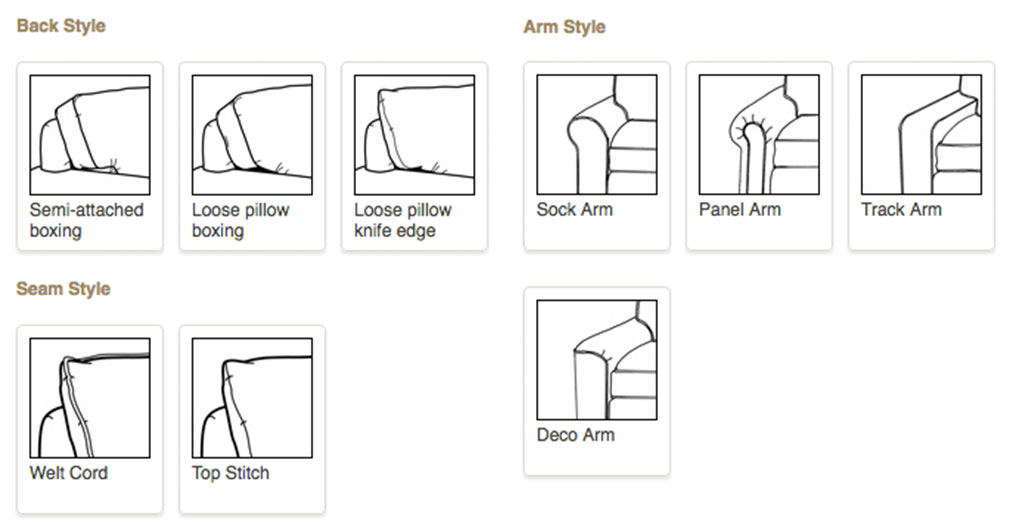 Now for the fun stuff—the details! Make it special by selecting the wood finish, nail head finish, fringe or cord, and pillows to complete your piece.
And the best part of all… After you've designed your own furniture, you can be sure you're getting the best quality available.  Stop in and walk through the steps with one of our designers, and fall in love with your new furniture before it even enters your home.