SEE OUR PRODUCTS IN YOUR SPACE
CLICK HERE to view Flooring Visualizer USER TUTORIAL
When it comes to natural beauty and richness, it is hard to beat the look and warmth of real hardwood. Made from solid wood and built to last for years, hardwood floors can add real value to your home. Vander Berg Furniture & Flooring is proud to have partnered with several of the industry's BEST providers of quality hardwood and engineered hardwood floors. Continue reading below about the different options and brands you can choose from.  Then be sure to contact us for a FREE measure and estimate!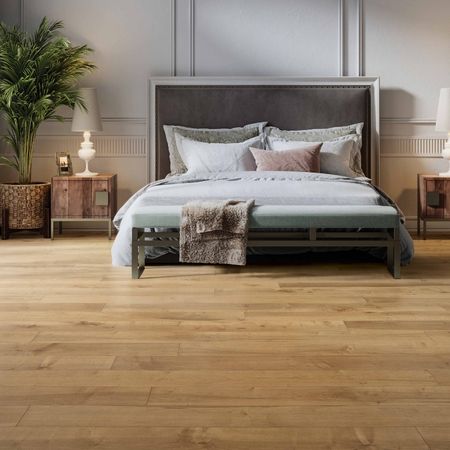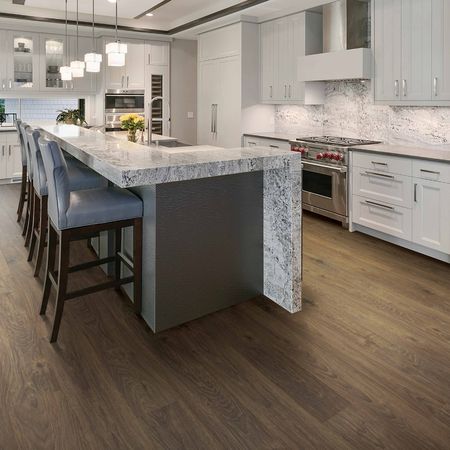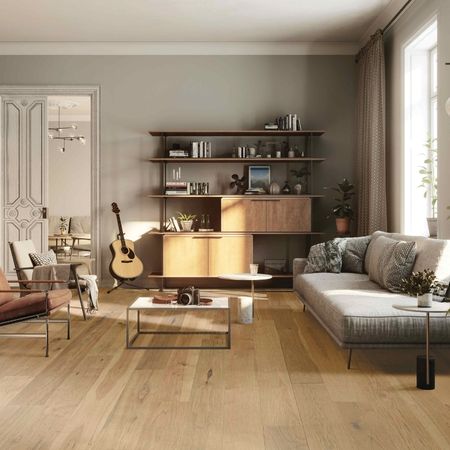 SOLID WOOD FLOORS
Solid wood floors are one solid piece of wood and are generally 3/4″ thick. Mohawk Solid Hardwood Floors are produced from the finest domestic hardwoods including red and white oak, American cherry, hickory, maple, and Brazilian cherry, and are available in several widths. Because solid hardwood floors are more susceptible to humidity and temperature changes than engineered wood floors, they should only be installed above ground.
ENGINEERED WOOD FLOORS
Engineered wood floors consist of real hardwood layers with a plywood or MDF backing. They have cross-ply construction which reduces the expansion/contraction of planks caused by variations in humidity and allows these floors to be installed on any level in the home. They are usually available in glued or interlocking planks which makes them easier to install.
---
SELECTING YOUR FAVORITE HARDWOOD

Some woods are very soft and will dent and scratch easily. Others are more durable and are more resistant to animal nails, stiletto heels, or general wear and tear.  Mohawk's exclusive Scotchgard™ and ArmorMax™ finish with aluminum oxide is extremely durable. Remember to consider which level of the house you're installing these new hardwoods. Plus, look for the type of wood construction that best suits your tastes. There are several types to choose from, such as ¾" Solid Hardwood Flooring, Engineered Wood, including those with wider and longer planks.
Stop in and let our expert staff guide you to the right wood floor for your home and then schedule your FREE measure & estimate!