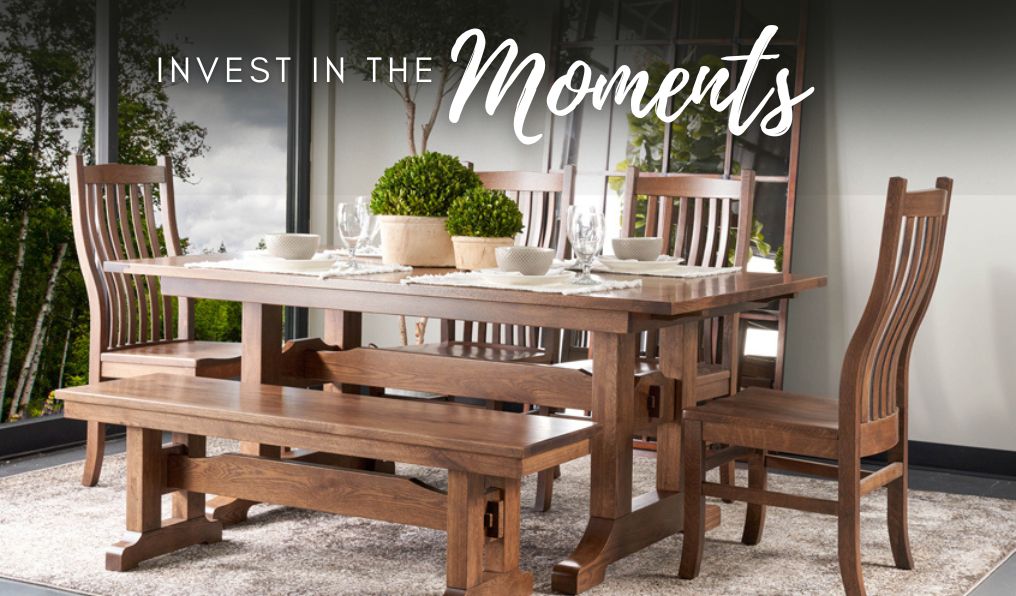 Moments Worth Investing In
by Peg
Picture your best moments with family and friends…Is it when you were gathered around the table at a holiday or Sunday dinner? There are some moments worth investing in.
Consider a new Amish-made table to ensure you can all be together for those special times. We can help you customize your choices to fit your available space, group size and design. Just determine the best size and shape for daily use and then add the number of leaves needed to accommodate everyone. At this point you can think about design choices. What do you prefer? A pedestal style table which can usually be built up to 10 feet long (total with leaves), or a leg table that can have up to 10 feet of additional leaves when expanded from original size.  Wood species and stain color as well as choice of plank look or solid can create a style to fit your home. The addition of different types of distressing can also influence the look.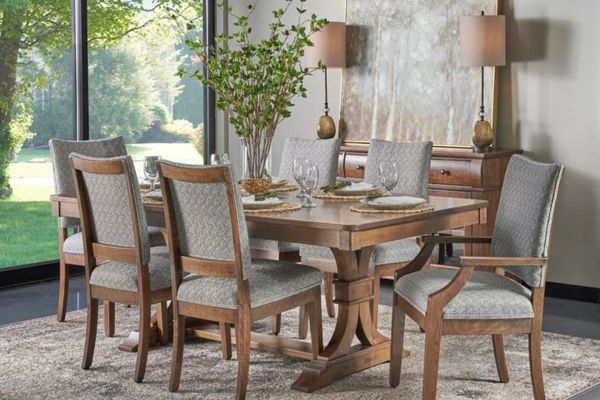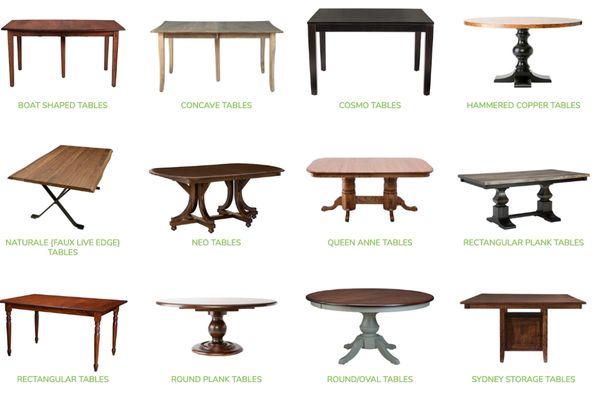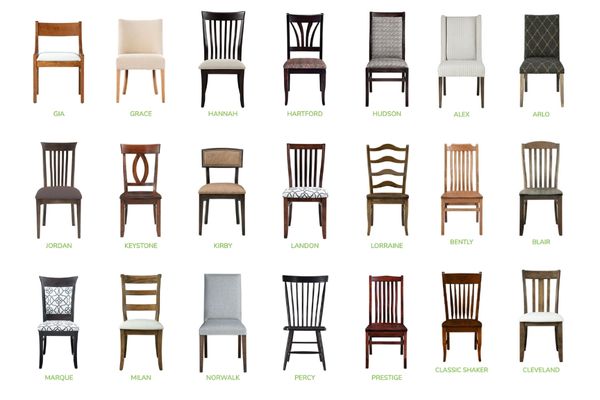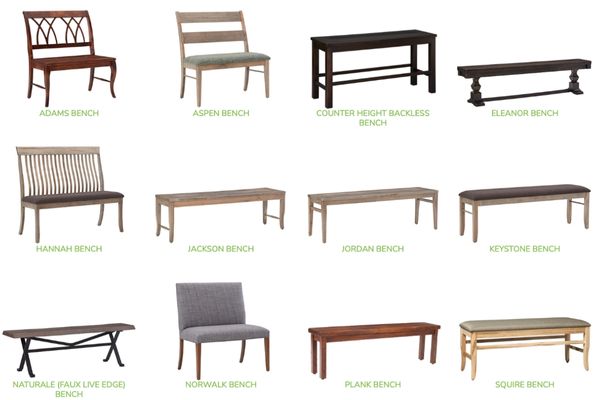 I have had the opportunity to visit 2 of our Amish builders in Ohio and we have added a 3rd that we are excited about. They value relationships, and by utilizing a driver, it has given them opportunity to come and visit us right at the store. Building relationships along with the furniture has been a great way to be able to confidently share with our customers that we know you will enjoy seeing as well as using this furniture for years to come.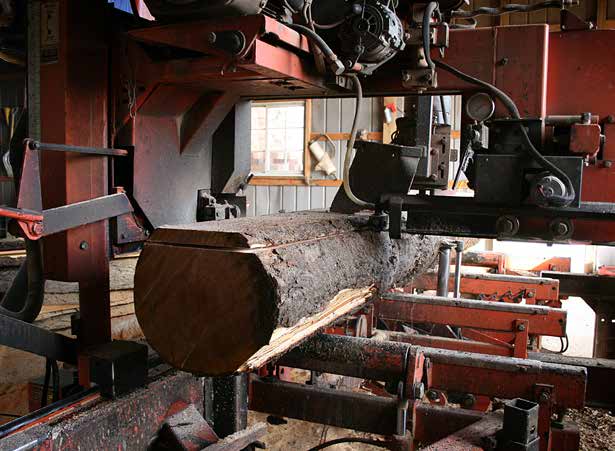 It didn't take long to figure out that the tree covered hills of northern Ohio are the perfect natural resource from which these business thrive. Trees are harvested, planed, dried, and made into dining room, office, and bedroom furniture right there in the local communities of craftsmen. Solid wood drawers and overall solid construction may cause our delivery guys to strain a bit but you can be assured it is the highest craftsmanship in America.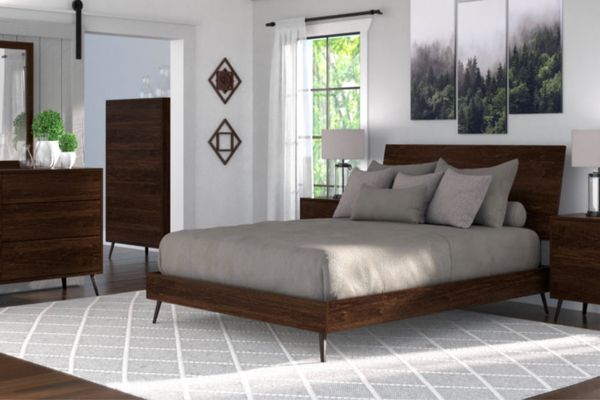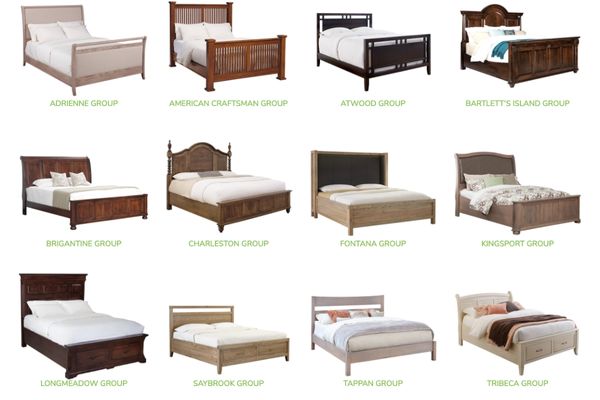 The expression "In the world but not of the world" fits in this situation; while they use gas lights and horses at home, they can be automated where needed for their business. They also have staff who can keep up with trends and create furniture designed for our modern sensibilities. Best of both worlds I would say.
Stop in today and let us show you the amazing craftsmanship the Amish put into their beautiful furniture!