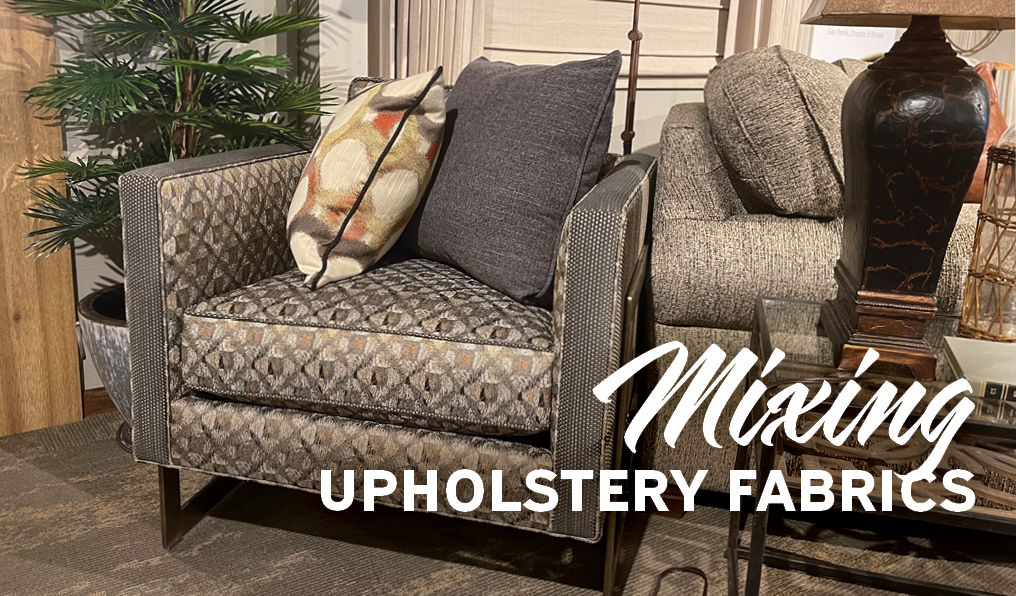 Mixing Upholstery Fabrics: The Method To Our Madness
by Peg
When you walk through our store you'll see a wide variety of styles, colors, shapes, and prices.  There's nothing that says WOW more than a custom piece of furniture, and we have several pieces for you to see the difference it can make. 
When designing a multi-fabric application on a piece of furniture we factor in many things.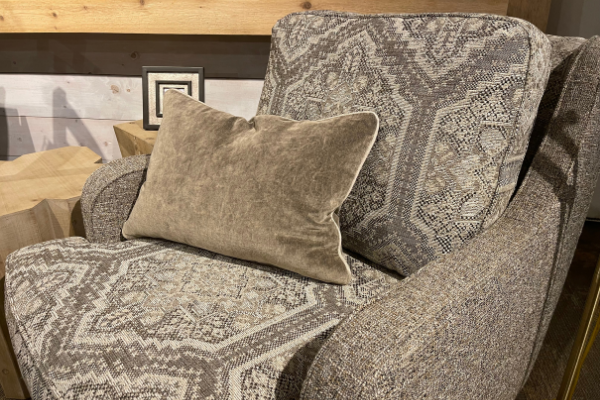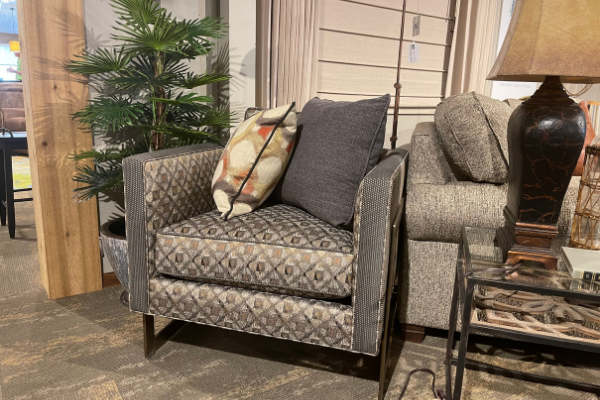 BEAUTY:  Often a consideration is simply beauty.   In most homes with open floor plans, you need to consider how a piece will look from many rooms or parts of the home. As we transition our line of sight from one area to the next, we have a different combination of colors and textures.
DEFINING:  Another factor is it can really play up the lines of a piece of furniture by defining the profile with different fabrics and colors. Nail head trim can also define a shape dramatically.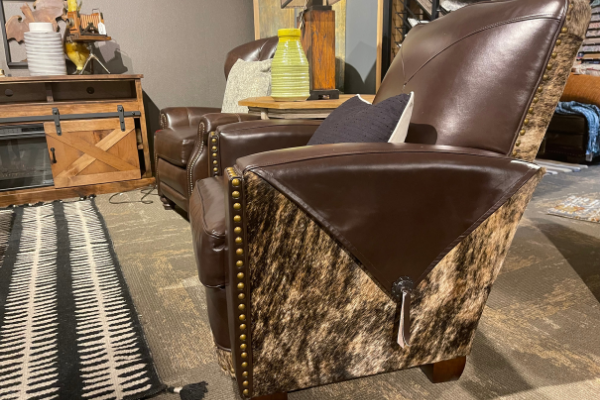 DURABILITY:  We also consider more practical things like fiber content and durability. Putting a texture or leather on the arms can reduce the concern of seeing oil residue from sticky hands that can build up over time with use. This way you get the beauty and practicality all in one fabulous piece of furniture!

WOW!  We can also achieve "more bang for your buck" by using the higher priced fabrics in a more limited amount of yardage.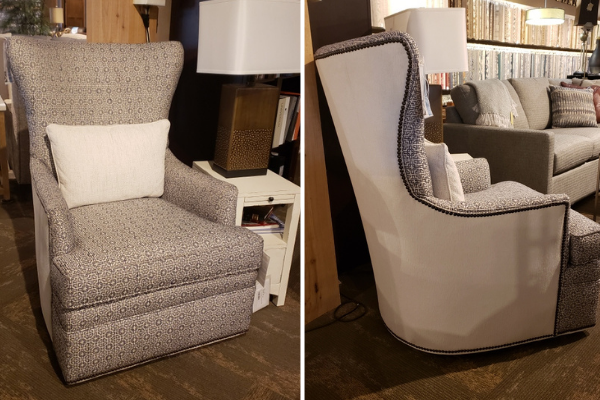 So, you see there is method to our madness.  Now stop in and let us show you some beautiful custom pieces we've designed, and we'd be happy to work with you to design a piece for your home too!
BONUS:  Special orders like these are included in our current sale!!