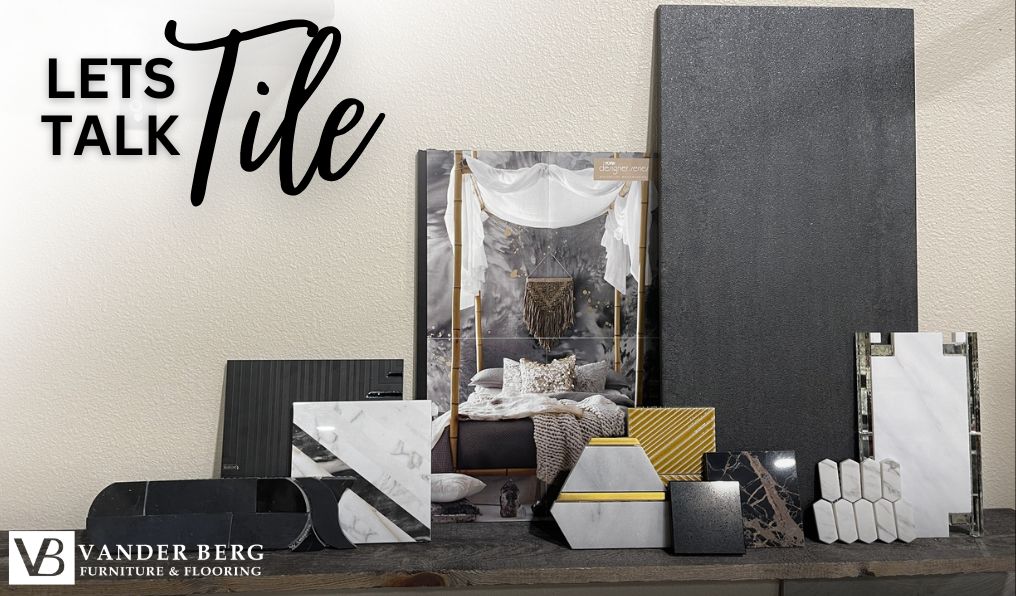 Lets Talk Tile
Custom tile is the perfect way to showcase your personality and create an interesting space.  There are so many tile styles to choose from at a variety of different price points, and our designers are experts at working within your budget to design a stunning tile job in your bathroom or kitchen. (Did we tell you there is NO CHARGE for our designers to help you with your choices?!)
Custom-built ceramic tile showers are a bit more costly and time-consuming to install than prefabricated shower stalls, but they are more durable and last longer, and they offer thousands of size, shape and style choices.  With custom tile, you can choose the size, shape, and materials you prefer. In addition, ceramic tile is very easy to clean.
And who doesn't love a good BEFORE & AFTER?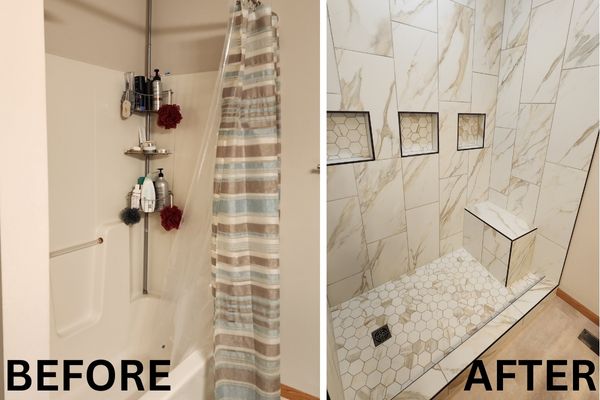 But tile and stone are not limited to your bathroom – its the perfect surface in your bathroom, kitchen, entryway, or just about anywhere!  When you visit our Flooring Gallery, you'll find a huge variety of tile for any space in your home.  We carry the brands you can trust, and OUR INSTALLERS ARE THE BEST so you can be confident the installation will be done right.