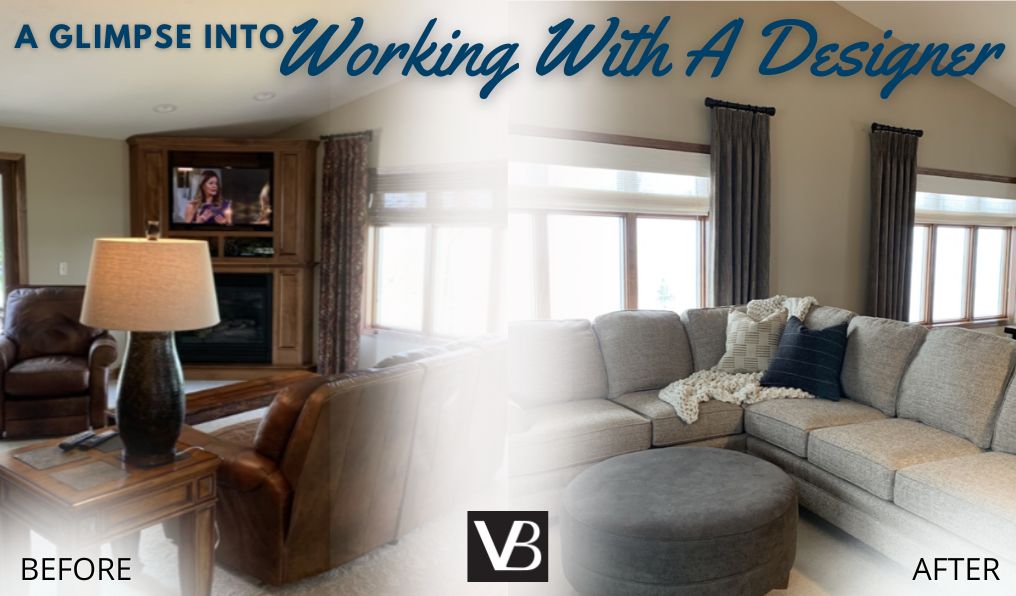 A Glimpse Into Working With A Designer
From freshening up your pillows to doing a complete renovation, the designers at Vander Berg Furniture & Flooring are here to help! We want to simplify any size project you may have. We know the design process can seem daunting as we hear it all the time. We're here to make it a little less scary and a lot more fun.
While the design process may look different from designer to designer, this is typically how we like to work:
Our Initial Meeting:  We can either meet in the store or at your house to get an understanding of what you're looking to accomplish. This is where we will ask questions about how you use the space, what aesthetic you're trying to achieve, your must haves, etc. If we're at your house, we will take pictures and get measurements.
NOTE:  You don't need to have a huge project to work with a designer. As you can see in this project, we kept the existing paint and flooring; we simply updated the furnishings and window treatments, which made a world of difference!

Make A Plan:  This is where your designer will head back to the store and prepare drawings of your space, space plan, and pull all of our ideas together. We typically pull 2-3 options together for you to pick and choose from.

Time For The Fun Stuff:  This is when you'll come back into the store to see what we've pulled together. If you love it, great! If you love some of it but not other pieces, great! We can pull bits and pieces from our ideas and make it into something you love. After this meeting, you can take fabric swatches, flooring samples, window treatment ideas, etc. home with you to see it in your space.
Finalizing Your Selections:  Once you are happy with everything we've pulled together, we will pull the space together. In-stock pieces can be delivered right away, and we will order the necessary pieces.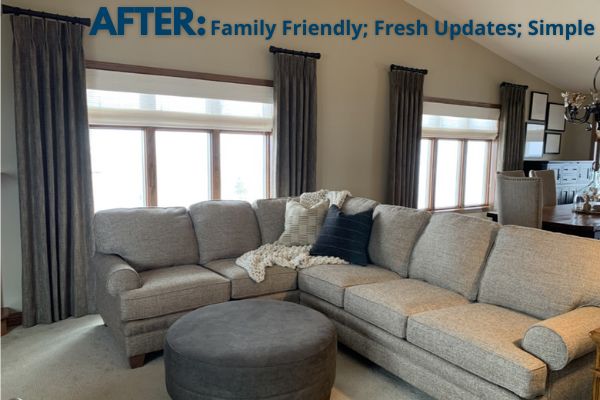 The Final Step:  Enjoy your new space!
While this was a very condensed version of how a project may go, our main goal is to take the stress off you and make it as easy and seamless as possible.
BONUS…our Design Services are FREE for Vander Berg Furniture & Flooring customers!
Take a look at our latest blogs featuring each of our designers, Peg, Keanna, and Kelley and reach out to any of us to start your project!