Tips for Choosing The Perfect Rug
by Jodi
Rugs impact the look and feel of your home, from the very moment you step inside.  We love using rugs to add life to an area – a little bit of art under your feet!
MATERIALS: The typical materials that rugs are made from are wool, nylon, jute, and polypropylene. The highest end rugs are usually wool, and with wool you will usually get the longest life. Jute is another very tough fiber, but does tend to shed a little. Polypropylene is a very economical option. With polypropylene you don't get as long of a life, but you do get good color and a soft feel.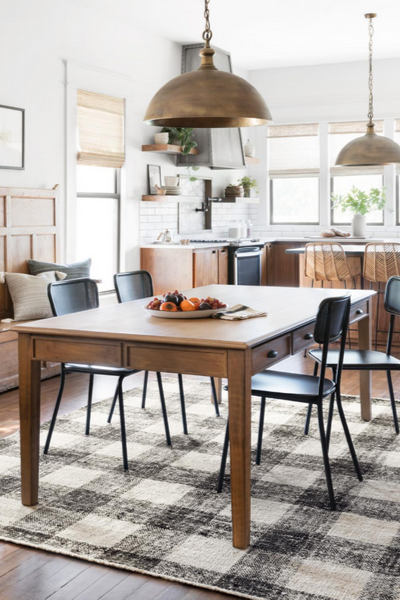 CONSTRUCTION: When deciding rug construction consider the amount of traffic that your area will be getting. The easiest care as far as the construction goes is a shag rug, especially one that is short enough to vacuum. Longer shag rugs need a fair amount of care, and you can only use a hand attachment to clean them.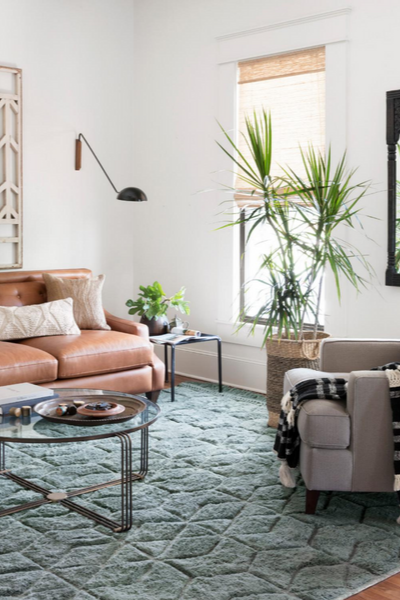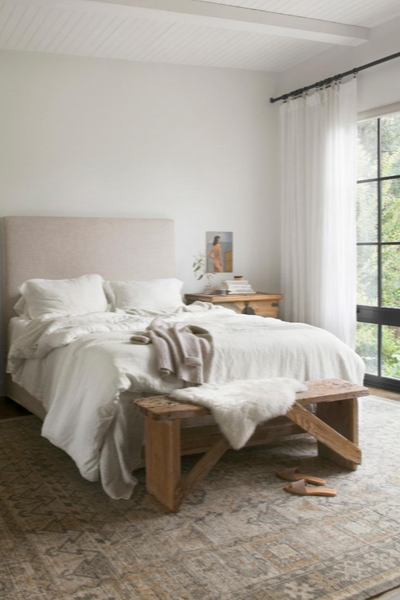 SIZE: When picking a new rug for your dining room, choose a size that allows 2-3 feet on each side of your table – room to pull out chairs. In the living room, there should be at least a 1 foot border between the rug and walls. To define a seating group, have at least the front feet of the main pieces of furniture on the rug. In the bedroom, provide a soft, warm place for your feet to land when you get out of bed by allowing at least 3 feet on each side of the bed, and place the rug under at least the front 2/3 of the bed. Another option would be to place a runner on each side of the bed.
PAD: While a pad might seem like an unnecessary additional expense, a rug pad will pay for itself by extending the life of your rug. It adds an extra layer of cushioning and will help keep your rug in place so it won't curl, move or create a tripping hazard. It also softens our step!
Rugs are so much more than just function! They are an investment for your home that brings life and color to any area.
Now, during our Gathering Sale, we are giving you a FREE rug of your choice (up to $500 value) with a $3,000 purchase. Come in and bring new life to a room your family and friends gather in.