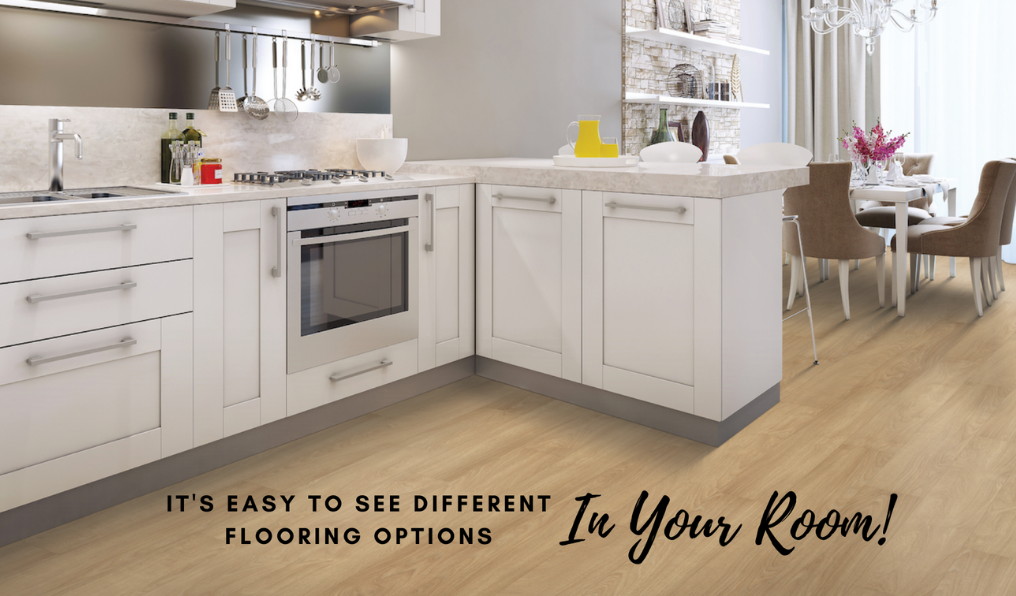 See Different Flooring In Your Room!
We've made it EASY to figure out what flooring will look best in your room with the new Flooring Visualizer! Check out this tutorial to see how simple it is to see tons of different flooring options IN YOUR ROOM!
IT'S THIS EASY:
Watch the Tutorial – CLICK HERE
Give it a try for yourself – you can upload a photo of your room & try any flooring you want from the comfort of your couch!
Stop in and see your top picks in person, plus Dylan can answer any questions you have about all things flooring.
Remember, we always do FREE MEASURES and FREE ESTIMATES.
CHECK OUT THIS EXAMPLE OF ONE ROOM, SO MANY FLOORING OPTIONS…