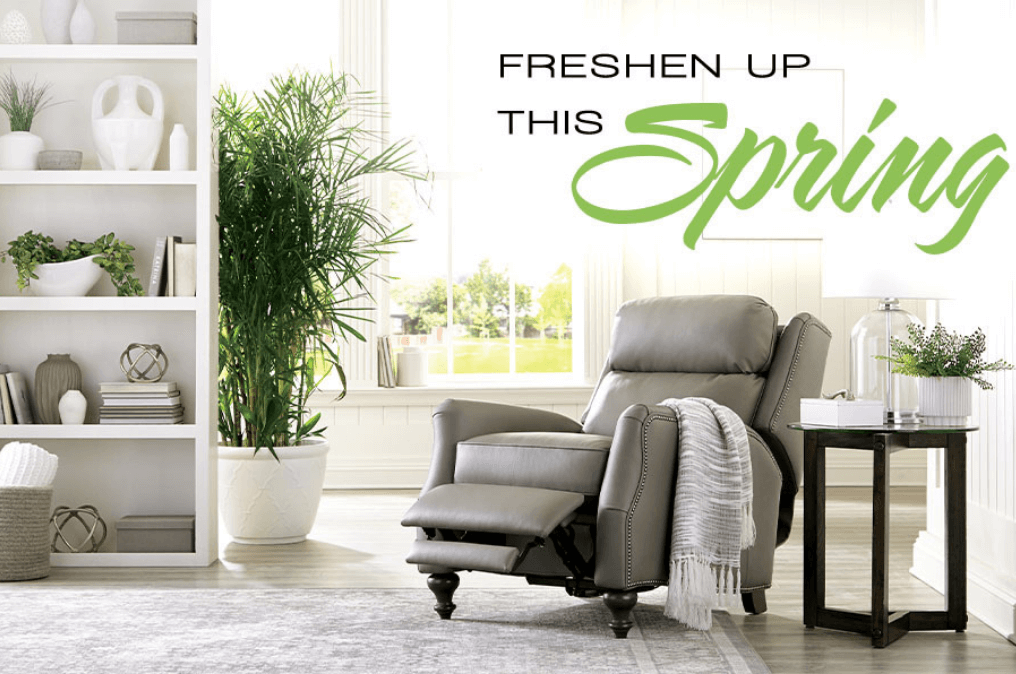 Freshen Up This Spring
by Peg

You may be having the same thought… I need something that feels fresh and up to date! How can I achieve it if I can't just start over?
Maybe it's time to have a more brutal approach and just get rid of some things. Clutter can happen over time. Small things can become a big problem if you keep accumulating things, even if they were gifts or impulse buys. Store some things for the next season if you can't bear to part with things. They will be new to you again when you take them out in the fall.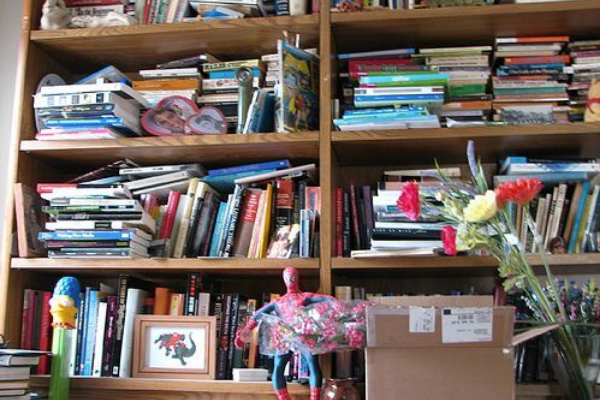 Declutter
Take EVERYTHING off your shelves and reimagine them. Whether it's a bookcase full of shelves or a single floating shelf, just clear it off. Just one new item and some things you may have in other rooms can give the room a whole new outlook.
Group
A bookshelf or tall shelf can feel cleaner and more organized by grouping things by color. Even your snapshots of grandkids can be incorporated better if you set them on a small stack of books with the binding in the colors of the photo. Yes, in the design world we do judge a book by its cover.  Too bold a book cover can shout at you, so we often lay them down with the spine to the back and let the neutrality of the pages fade into the overall scheme. Add some small potted greens and you are done!
Eliminate
That brutal refurbish can also be helpful with furniture. Do you really need the big china closet? How often do you REALLY entertain? Could you better repurpose a chair in a bedroom and allow more traffic flow in the living room?
Angle
Perhaps it can be as simple as angling the area rug that allows you to give the room a new twist, literally. Speaking of rugs there are unlimited choices in rugs today. Prices range from truly inexpensive to more expensive heirloom rugs. Keep your eyes open for something that speaks to you in the same way a piece of art can capture your fancy. It can be the jumping off point for color!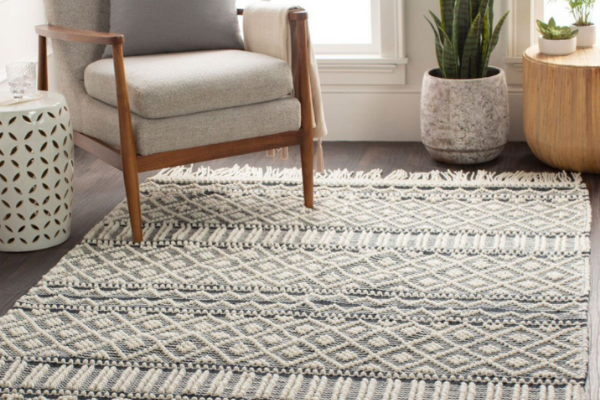 Refresh
Another easy refresher…..a couple of new pillows will give your room a whole new vibe!
Accept Help
Our designers are full of great ideas – we have so many great resources at our fingertips and the experience to help you pull a whole new look together for your room without getting rid of everything and starting over.  Stop in and let's chat!