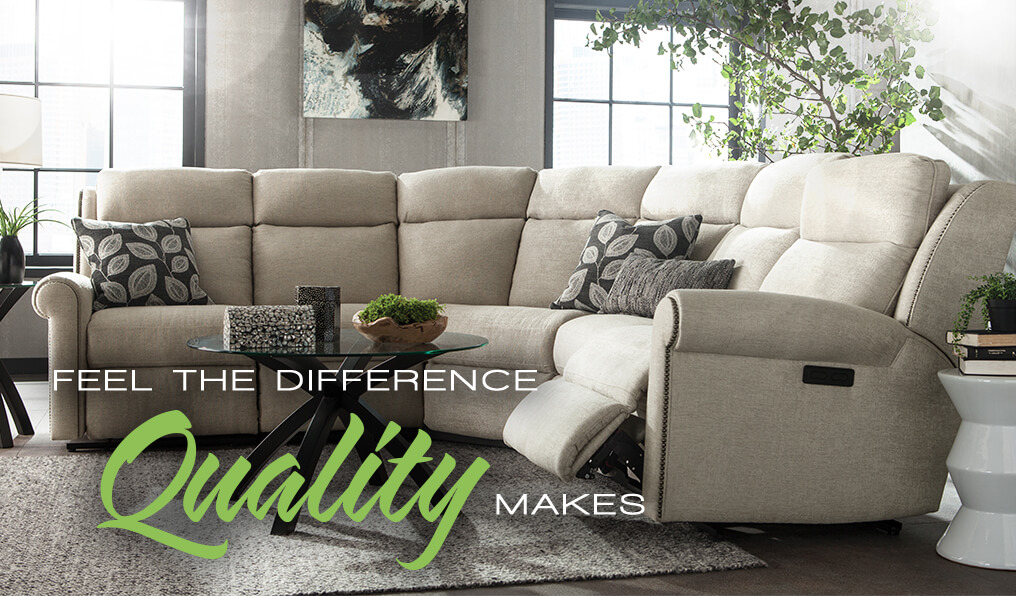 Feel the difference QUALITY makes!
Since 1926, Smith Brothers of Berne has been combining old-world craftsmanship with the latest technologies to build furniture that is solid, comfortable, and stylish.  Each beautiful piece of furniture is made with pride in the heart of America.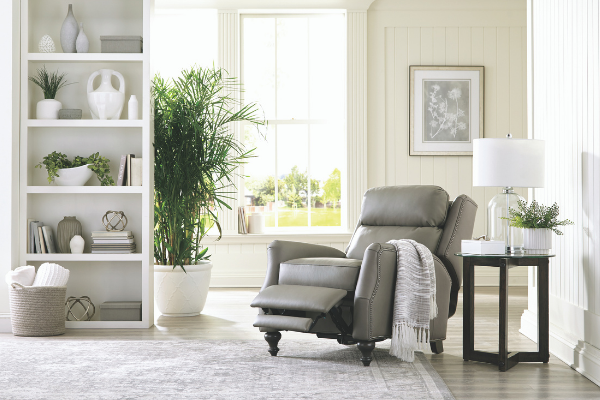 Smith Brothers offers pressback, handle, and tilt-back recliners and options like power adjustable headrest, power footrest, etc.….something for everyone, and their quality construction is second to none!
COMFORT:  Coil spring seating units, No-Sag® back springs, adjustable tilt headrest, and extended recliner footrests keep you comfortable in any position.
STYLE:  Designed to look great, and avoid the overstuffed appearance that is common to other manufacturers.
DURABILITY:  Heavy-duty metal brackets, hardwood frames, and reinforced joints ensure that your recliner will last.  Their heavy duty triangle metal brackets add support to high-stress areas, extending from under the frame up the side arms to stop that arm wobble that can happen over time in motion furniture.
SELECTION:  Choose from an extensive line of fabrics, leathers, and wood trim options.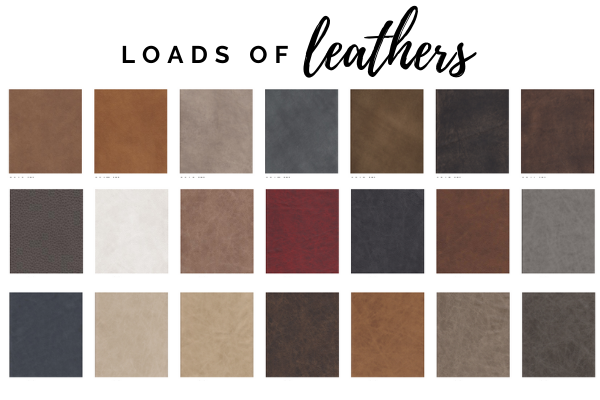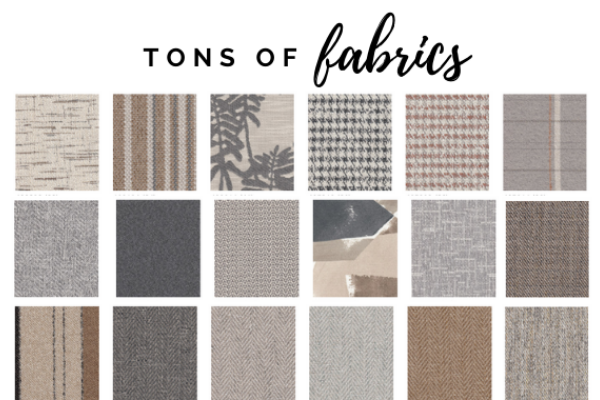 COORDINATION:  Matching sofa or sectional sets are available to complement your favorite recliner or tilt-back chair.
Stop in and take a look at (and a sit in) some of our Smith Brothers recliners and see the difference for yourself….and ALL Smith Brothers furniture is now on sale – with EXTRA SAVINGS as an American-Made product!