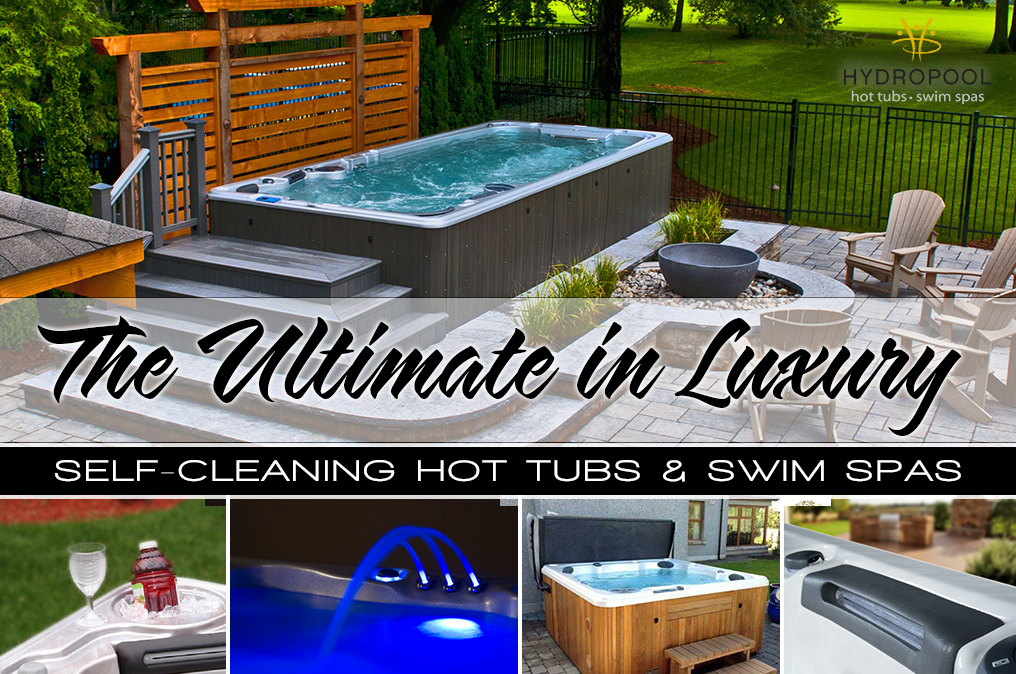 The Ultimate in Luxury – Self-Cleaning Hot Tubs & Swim Spas
by Brittany
Vander Berg Furniture & Flooring is committed to helping you enjoy a beautiful, comfortable home.  We now offer Hydropool Hot Tubs and Swim Spas to bring your comfort and enjoyment of life to the next level!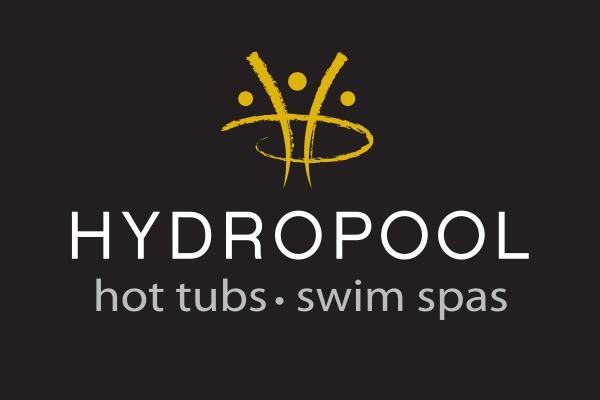 SELF-CLEANING:
Hydropool is the only company that sells true self-cleaning tubs and spas. Every other brand of hot tubs needs to be cleaned using a wet vac to get the sand off the bottom of the tub floor.  Hydropool hot tubs and swim spas come equipped with a filter that cleans sand off the floor, and 100% of the water in the hot tub, every 15 minutes, even when the jets are off.
COMFORT:
Some of the amazing features of Hydropool hot tubs and swim spas are the ergonomically designed seating, never-float lounger, recessed jets, multi-level seating, large foot wells, and the convenient ice bucket.  They are customizable with different color options for the tub exterior and interior, and can come with matching steps as well.  We can also help you with hand rails, towel bars, and beverage stands.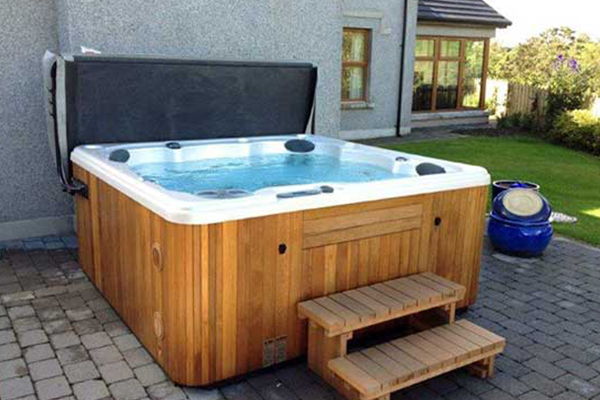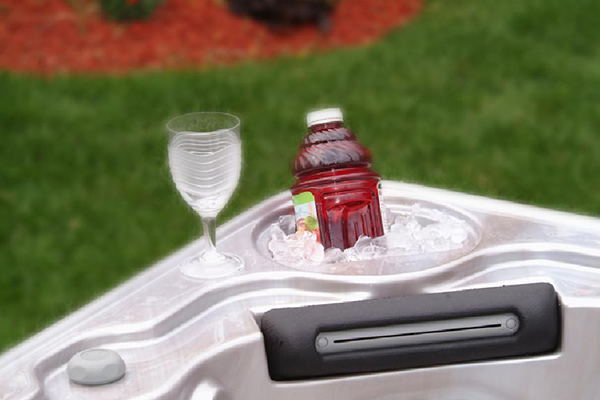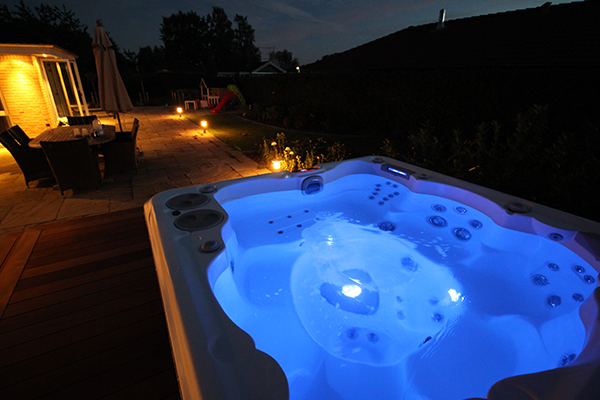 THERAPEUTIC:
Hydropool uses pumps that produce high flow rates, but have low energy output – they are 26% more efficient than the competition!  These hot tubs are zoned specifically to work with all lifestyles, and to provide hydrotherapy to specific areas of the body for specific purposes, through four specially-designed zones.  Zone 1 treats the paravertebral muscles, which help alleviate headaches and fatigue, while Zone 2 activates the leg and lumbar muscles to help improve circulation.  Zone 3 works on the upper back, neck and shoulders to eliminate tension in those areas. And finally, Zone 4 aims at the arch muscles in the foot to deeply massage the areas that take the brunt from sports and physical activities.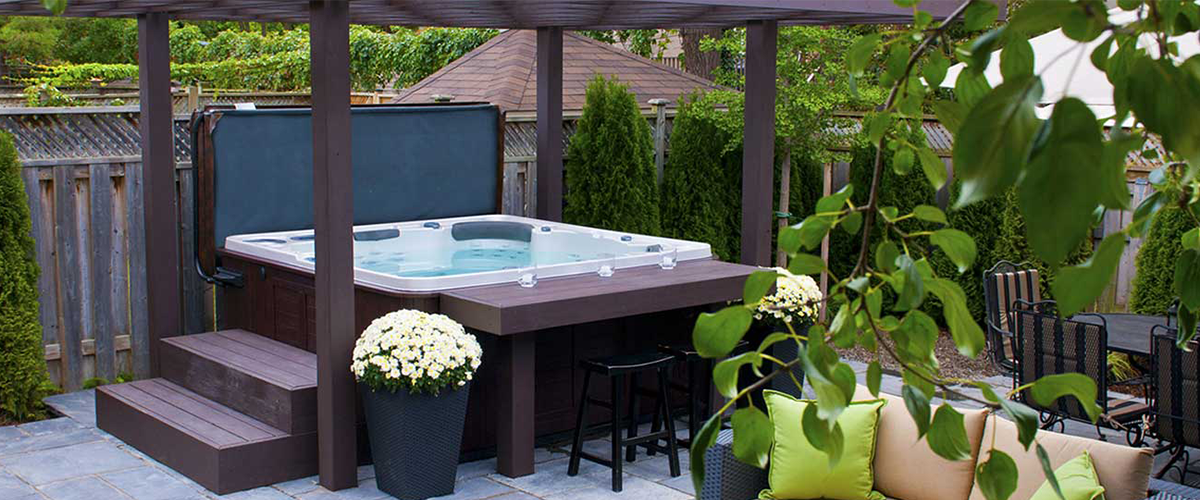 MAINTENANCE:
Hydropool uses technology inspired by NASA to insulate the tubs and spas so they don't need to use a closed-cell foam insulation.  This makes any maintenance down the road a breeze!  And when you want to drain the water to refresh the tub, there is a pump that hooks to a garden hose to do the trick – no need for a sump pump or shop vac!  Your tub can be customized to use salt water or fresh water with hydrogen peroxide or chlorine.  And the automatic chemical feeder means you will be adding chemicals less frequently.
SPECIAL FEATURES:
Hydropool offers hot tubs and swim spas to accommodate anyone's budget.  Some of the most popular self-cleaning tubs include:
The Tranquility Package featuring deluxe LED lighting and two premium Hydrofall Pillows.
The Northern Falls Package with Cascading Hydro Falls and Northern Lights.
The Chroma Therapy Package with Deluxe LED Lighting and Northern Lights.
The Hydro Therapy Package featuring Dream Scents, to enhance the massage experience with aromatherapy, and the HydroFlex Air Therapy System, with 10,000 perfectly-aimed heated air bubbles to apply ideal pressure.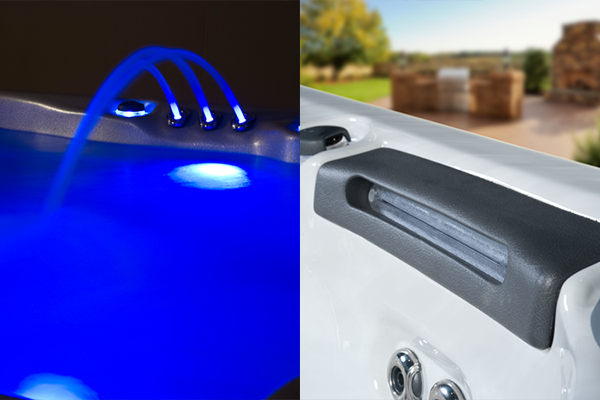 Hydropool's self-cleaning line offers two different versions to choose from: Gold and Platinum; the main difference being the platinum tubs offer 10-15 more jets per tub to add an extra level of comfort and luxury.
So whether you work at a desk all day, lift, carry or climb for your job, or are a competitive athlete, Hydropool offers a hot tub or swim spa for every lifestyle.  Stop in or call me – I'd love to help you find the hot tub or swim spa that is just right for you!