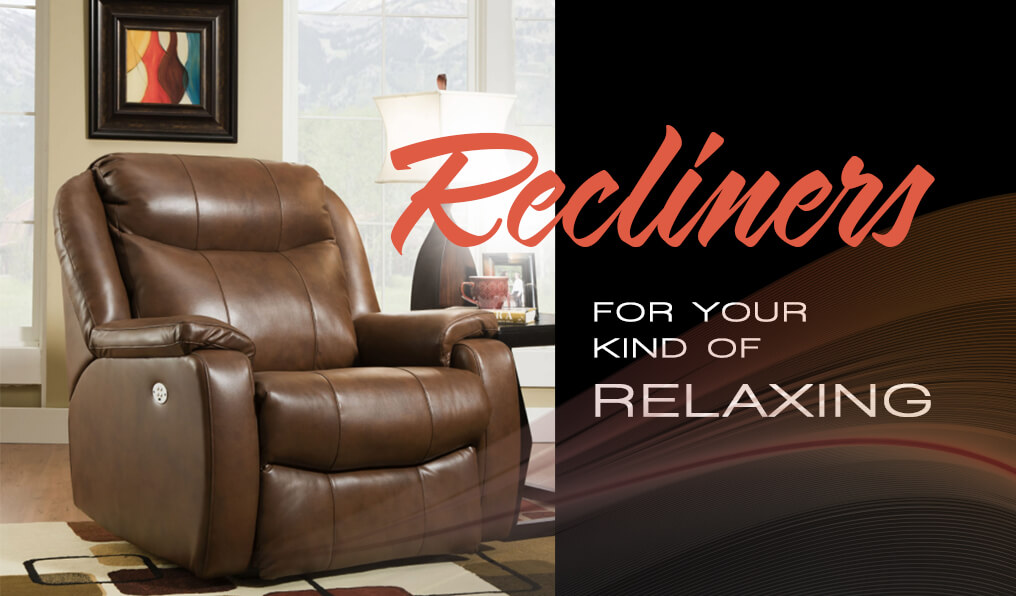 Recliners For Your Kind Of Relaxing
Recliners are a classic addition to any living room, but there's so much to take into consideration when you're looking for that perfect piece of furniture. The best brand recliners offer a wide range of functions, design features, and styles, which means you can find something that supports all your personal needs. From recliners for smaller spaces to the best recliners for seniors, here are the top Southern Motion recliners to suit every kind of living space and lifestyle.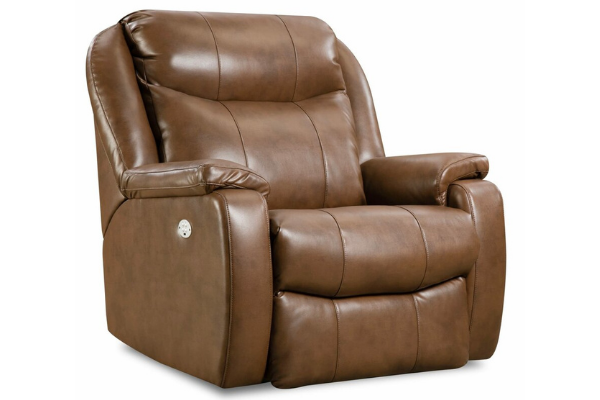 Best Recliner for Spacious Living Rooms:  Lay-Flats
Reclining back in this chair will make you feel like the legend himself!  The Hercules has plenty of strength to support even the most muscle-bound men.  It achieves this through features such as high density and high compression poly-foam seat cushions, hardwood seat box double-doweled and screwed, further reinforced with steel corner braces, and a mechanism rated to 450 pounds which ensures years of comfort.
Best Recliner for Cozy Living Rooms:  Wall Huggers
Casual Contemporary FORM meets FUNCTION. The Silver Screen showcases style with creative design and attention focused on details. A thin poly-foam arm pad sits atop beautifully shaped and proportioned arm frames. The lower back cushion and lower chaise pad seats are embellished with vertically sewn channels. But beauty isn't everything and the Silver Screen has more function than it initially looks. Available with options such as power recline, power adjustable headrest, memory seating positions, and drop-down cupholders in the front of the lovely styled ARMS! Who doesn't like their favorite beverage within arms reach?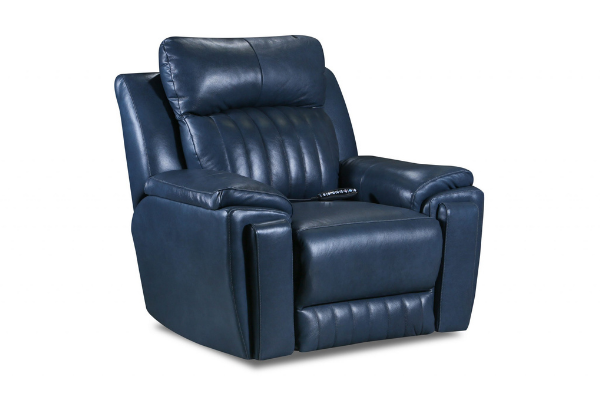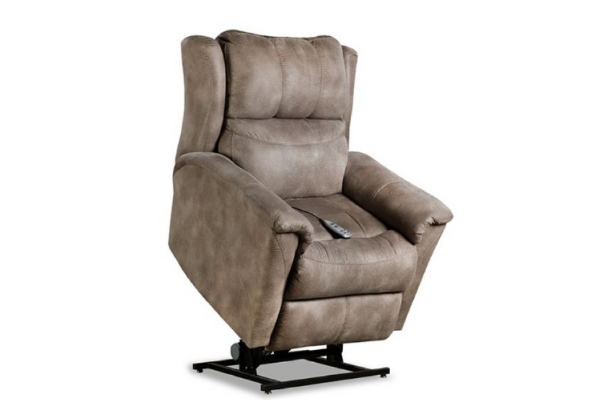 Best Recliner for Seniors: Lift Recliners
Perfect for individuals who have injuries, disabilities, or for people who struggle standing up and sitting down on their own, the power lift is a motorized reclining chair. These recliners lift upward, helping you get out of your chair with ease. Lift recliners come in all shapes and sizes. Southern Motion's Shimmer lift recliner offers contour through the arm pads and seat cushions, which can help support any aches and pains. You can also choose from 380 fabrics and leathers, because practicality and style should never be exclusive.
Best Recliner for Cuddling:  Chair & A Half
Sink into pure bliss in the newest introduction from Southern Motion, the DAZZLE.  Spectacularly wide seats invite the grandkids and fur babies to cuddle up into the vast expanses of comfort, along with our patented Power Headrest for the ultimate in reclining positions.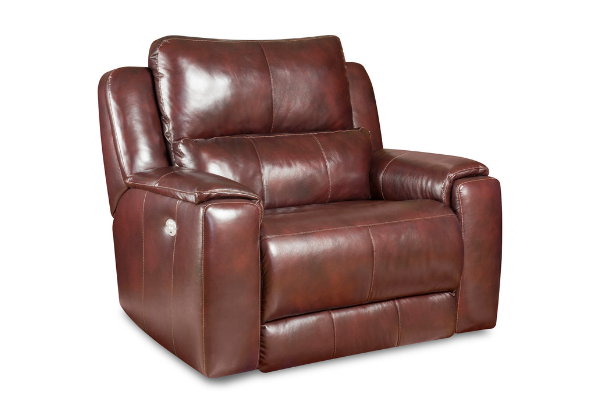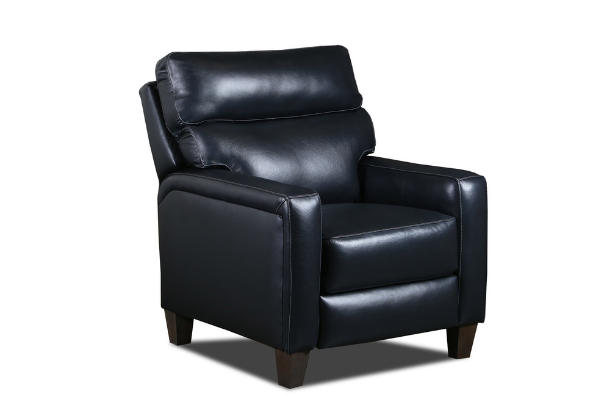 Best Recliner for Millennials: Recliners with USB Ports
If there's one thing this generation can't get enough of, it's lifestyle-enhancing technology. Power recliners with USB Ports unite comfort with technological advancements that will resonate with anyone (not just millennials). Southern Motion's Elevate collections contain the perfect examples. The silent power motion recline and optional power headrest systems allow for an infinite number of settings, so you can get your recliner just the way you like it. USB ports come standard in all Elevate products.
Best Recliner for Families with Young Children: Gliders
Thanks to their sturdy steel frames, gliders allow you to gently glide back and forth while sitting comfortably. This can be very relaxing for anyone using a recliner, but especially for parents with babies and young children. Southern Motion's Colby glider is a great example of this kind of recliner. With its oversized shape, clean track arms, and generous cushioning, it's a practical piece of furniture that can lull anyone into a relaxing sleep. What's more, with hundreds of special order fabrics and leathers to choose from, you can customize this recliner to match your interior design style or to be more child friendly.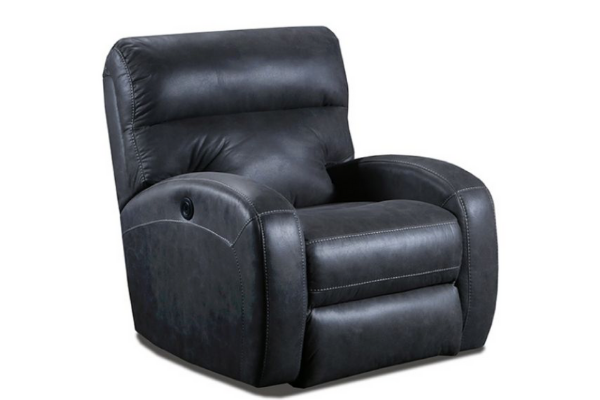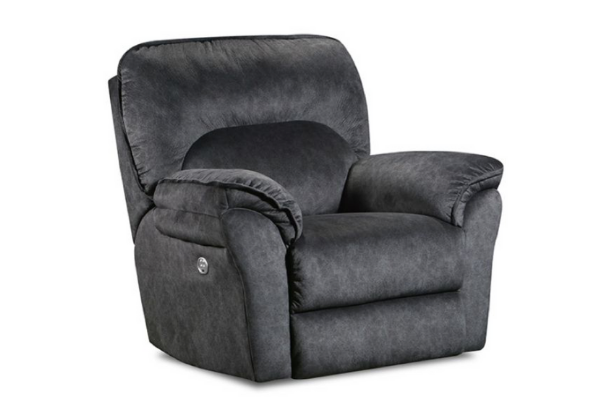 Best Recliner for Relaxation: Zero Gravity and Next Level
Whether you suffer from back pain or just enjoy the opportunity to relax at the end of a long day, Southern Motion offers the perfect solutions. Recliners are a great way to incorporate comfort and support into your daily lifestyle. You can up the relaxation by adding the SoCozi massage system to a number of recliners, such as Southern Motion's Full Ride recliner. This advanced technology combines air cell design, heat therapy, and lumbar support to help you unwind and renew.
Need to crank up the therapy? A Zero Gravity recliner could be just what the doctor ordered. By mimicking the position of astronauts in space, these Southern Motion recliners allow you to achieve the ideal weight distribution and reduce the stress on your body. This can help improve blood circulation and lung capacity while reducing joint swelling and back pain.
Southern Motion's Next Level collection makes the reclining experience even more comfortable and therapeutic. The innovative mechanism allows you to recline with your feet above your heart, as with Zero Gravity, while the extended ottoman provides three inches of extra length in full recline. This optimizes your circulation and takes the pressure off your neck, back, and legs for an unparalleled furniture experience.
Come in and test out a variety of recliners to find the one that's perfect for you!  Save up to 30% on all reclining furniture during our Reclining Sale, ending November 28, 2020.