Universal Paula Deen Pedestal Table
VB Item # 30745
A cohesive collection with a touch of eclecticism, each piece is inviting, created to foster an environment which treats family like company and company like family. Paula Deen Home is familiar and functional with a generous helping of Southern hospitality. This round pedestal table extends to 72″ when you add the 12″ leaf.
Finish: Linen
Dimensions: 54″W X 54″D X 30″H
Availability: In Stock or 1-2 weeks
Add to Wishlist

Compare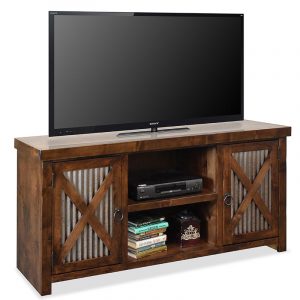 Finish:  Aged Whiskey Necessity met simplicity and they hit it off beautifully in this charming, casual rustic group. Lightly patina'd...