Seaside Oil on Canvas
VB Item # 30686
Add a brilliant piece of art to your wall with this framed oil painting. The sea has captivated us since the beginning of time, bringing with it a sense of nostalgia, history, adventure and romance which speaks to our souls. This painting perfectly captures that spirit by depicting three fishing boats on the shore.
Finish:  Oil Painting on Canvas with Silver Frame
Availability: In Stock or 1-2 weeks
Compare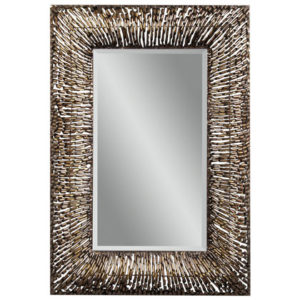 Twisted copper gives a casual, artisanal ambience to this wall mirror. It?s a unique and over-scaled accent for any living...