Katerina Small Bottle
VB Item # 37836
Ocean blue-green blown glass bottle with an acid etched rust bronze texture, accented with plated antique brass details.
In Stock or 2-4 weeks
Vander Berg Furniture and Flooring will deliver to locations approximately 75 miles or less from our store.  Please contact us if you are unsure if you are within the delivery radius.
Compare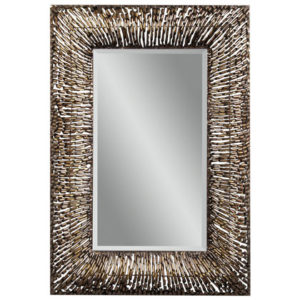 Twisted copper gives a casual, artisanal ambience to this wall mirror. It?s a unique and over-scaled accent for any living...