Imax Nesting Side Tables (set of 2)
VB Item # 31821
Place these side tables either in your living room or entryway for a stylish and outstanding charm. With its sturdy wood construction, these side tables feature a minimalist design and don dark colors to supplement the piece's classic style. These stunning pieces come in varied sizes for a cohesive look.
Finish: Dark Mango with Iron Accents
Availability: In Stock or 1-2 weeks
Compare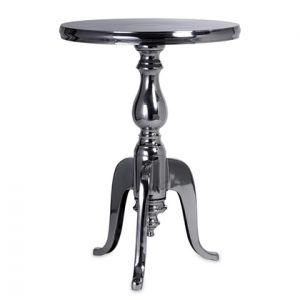 Polished aluminum side table that's stylish, functional and lightweight -- A classic look that will endure through ever-changing trends. Polished...