The Sleep Optimization System
Introducing Beautyrest SmartMotion Base powered by Sleeptracker, an advanced new sleep optimization system with highly accurate multistage sleep tracking.  Our integrated sensors capture precise readings of awake time, light sleep, deep sleep and REM sleep throughout the night, uncovering the full depth of your sleep patterns and ways to improve them.  With this exclusive technology, the Sleeptracker System is designed to help you:
Improve on your overall sleep quality
Awake at the optimal time to feel refreshed
Adjust the bed profile to your most comfortable postition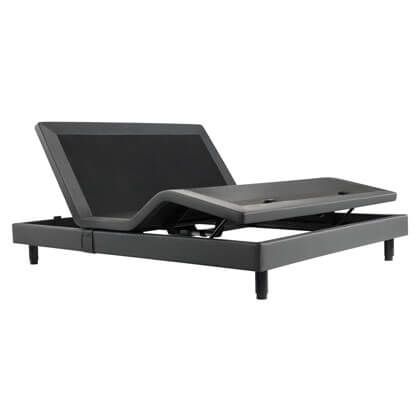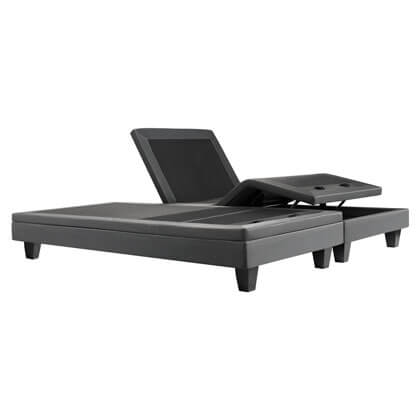 Adjustable Head and Foot Angles
Base adjusts both head and foot mattress angles to achieve your preferred position for optimal sleep.
Snore Relief
Improve sleep quality for both partners with the ideal sleep position to reduce snoring.
6-Level Massage System
Massage capability is included on both the head and foot sections and features a synchronize button that activates the head and foot massage simultaneously.
Timer allows the massage feature to run for 10, 20 or 30 minutes.
Next to Nightstand
Ensures your sleep set stays in position as you adjust the position of your foundation.  This way you'll always be close to your nightstand and can use a headboard with your foundation.